The Terran Transit Authority Employee Handbook, Page 1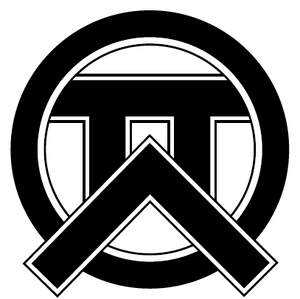 Over two hundred years ago the Terran Transit Authority was formed. We were once given a monumental task: create the first transit gate and save our dying system. This, of course, took incredible amounts of resources and materials as well as the coordinated effort of the seven member planets (& satellites) of the Solar Union. A full history of the Terran Transit Authority can be found starting on page 112 of your employee manual. Even today the Terran Transit Authority subsidizes the building and administering of transit gates by providing funds and tax breaks to the companies that want to help grow our system. As you can imagine, there are immense amounts of rules and regulations to follow during the pre-planning, planning, construction, post-construction, staffing and administration of a transit gate so that there are no terrible accidents like that of the Gliese 667 transit gate. It is absolutely deplorable and completely unforgivable that a company such as the Murdoch Gates LLC would allow the use substandard materials in the building of a gate. At no point in time should the activation of an Einstein-Rosen bridge shunt the gate through itself. Every November 11th we hold a paid minute of silence to remember the day where over 700 Murdoch employees and 76 Terran Transit Authority employees lost their lives. As you can see on page 658 section 12 of your employee handbook, it is now completely illegal to open up bridge construction to the standard construction bidding process and construction of gates must be performed by a certified and licensed Bridge Construction Corporation of which a list can be acquired by mailing the "Request for Updated List of Certified and Licensed Bridge Construction Corporations" form to our mailing address on either Earth, Mars or Venus. This is an example of one of the many rules that our Terran Transit Authority Construction Auditors must know and be able to recite from memory.
After completing the fundamental and administrative training for the company branch by which you've been employed, as well as completed an 8 month probationary period, a whole galaxy will open up to you. You may request a transfer to nearly any transit gate governed by the Terran Transit Authority, on either the Sol or the Exoplanet side. If for some reason you are unhappy with your employment, we at the Terran Transit Authority also provide generous scholarships to help you go back to school and learn one of the many trades that are required in the many steps of gate construction and administration. All you need to do is send us a "Request for Scholarship" form for the trade of your choice and we will send it to the nearest Terran Transit Authority authorized learning facility in your name. Alternatively, there is always an opportunity for you to join the Terran Transit Marines. The Terran Transit Marines are a prestigious branch of the armed forces that require passing a vigorous physical and emotional testing, but if you succeed you know that you will have a long and wonderful career as part of a larger security force contracted to one of the many Transit Gate Corporations to maintain the security of property and personnel.
The first step to your new employment as Terran Transit Authority personnel will be to learn about the basics of data entry using the custom computing software… (continued on page 2)